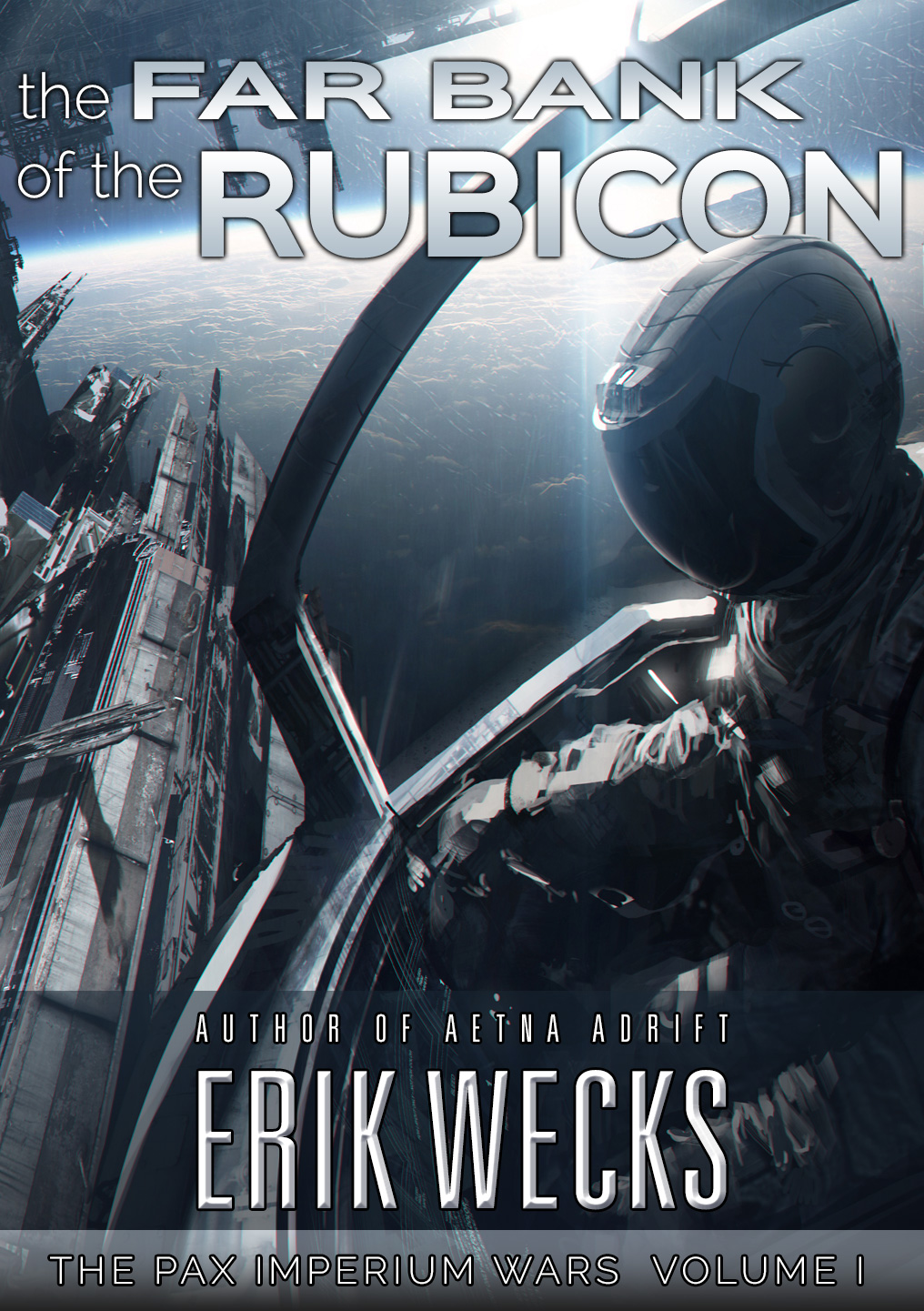 Go buy this book! It's only $0.99 right now (8/10/2014).
The Far Bank of the Rubicon (The Pax Imperium Wars: Volume 1)
First of all it's a great book. It melds science, history, physics, space travel, explosions, intrigue, danger, politics, romance, passion, coming-of-age, growing older, self-sacrifice, self-interest, and some more explosions together into a thoroughly enjoyable tale.
You should know that Erik and I are in a writing critique group together. I had the privilege to see this stuff before just about anyone else. I thought it was good then, and I think it's even better now.
The Pax Imperium is an empire spanning a galaxy (thanks to controlled wormhole technology) and held in tenuous peace by a central government that balances the massive powers of the Unity Corporation and House Athena, a balance that's held for centuries, a balance that keeps the galaxy from descending into all-out war.
But at the heart of any epic story are the people -- frail, fallible, fickle people. Where
The Far Bank of the Rubicon
shines is in the confluence of real people and extraordinary circumstances. The characters in this book feel real to the point where you'll wonder what they're up to when they aren't on the page. And the challenges they face will draw out their humanity -- for good or ill.
You should stop reading my description and start reading this book. It's on sale. It's great. 'Nuff said.